Qui n'a jamais rêvé de faire la conquête de l'Ouest américain ? Il s'agit d'une destination mythique et riche en sensation. De Los Angeles au Grand Canyon, il est important de visiter l'Ouest américain cet été.
Un été dans l'Ouest américain : Vivez de grandes aventures
L'Ouest américain est une terre à découvrir entre amis, en famille ou en couple. On prend les routes droites qui nous mènent vers les plus belles pépites du Far West américain. Certes, l'endroit grouille de mystères mais aussi de nombreux éléments qui donnent un paysage sauvage, désertique et très mystérieux. Des petites curiosités sont à découvrir :
A lire aussi : Découvrez le parc du Futuroscope
Prairies.
Motels éclairés au néon.
Canyons.
Rivières.
Pour s'offrir un grand dépaysement, il faut rejoindre Los Angeles puis Las Vegas, le parc de Zion, Bryce Canyon, Monument Valley, Grand Canyon et Lake Powel. Pour bien marquer son séjour dans l'Ouest Américain, il est vivement conseillé de prendre la route en véhicule de location. Louer un véhicule pour faire du road trip permet de découvrir et d'explorer ce lieu mystérieux mais qui promet d'être dépaysant.
Nous allons alors vous dévoiler en détail les plus beaux sites à découvrir dans l'Ouest Américain.
A lire également : Voyage au Vietnam : 4 des meilleures activités à faire dans la baie d'Halong
Un été dans l'Ouest américain : Los Angeles
Capitale du cinéma, Los Angeles est connue sous le nom de « Cité des Anges ». C'est une ville immense située au bord de l'océan. On y trouve de nombreux lieux mythiques comme :
Hollywood.
Studios de cinéma.
Walk of Fame.
Beverly Hills.
Sunset Boulevard.
Des plages à perte de vue.
Votre aventure dans le Far West américain commence à Los Angeles.
Un été dans l'Ouest américain : le Grand Canyon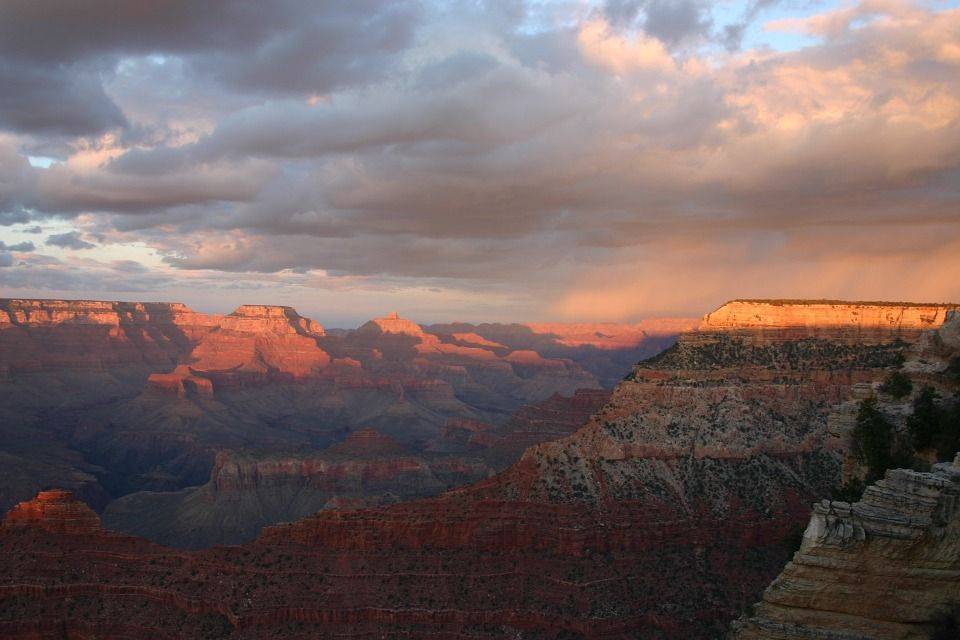 Il existe autant de curiosité à découvrir dans l'Ouest Américain, mais il faut s'attarder au Grand Canyon. Site touristique le plus visité en Amérique, le Grand Canyon figure au patrimoine mondial de L'Unesco. Il se distingue par ses roches creusées grâce au Colorado. Ce dernier crée une gorge la plus somptueuse au monde. Ce site est vraiment immense avec :
Une longueur de 450 km.
Deux rives notamment la South Rim et la North Rim.
La South Rim est le plus accessible entre Las Vegas et Monument Valley. La North Rim reste fermée en hiver car elle est beaucoup plus difficile d'accès.
Il faut absolument s'attarder sur la South Rim pour admirer de nombreuses curiosités naturelles :
Des différentes strates rocheuses.
Les différents points de vue.
Mais il est possible également de prendre le fameux Rim Trail pour découvrir le Grand Canyon tout en longueur. Outre cela, de nombreux sites sont à découvrir sans conteste :
Trail View Overlook.
Yavapai Point and Geology Museum.
Hopi Point.
Maricopa Point.
The Abyss, situés entre Hermits Rest et le Village.
Mohave Point.
Desert View Point.
Yaki Point.
Mather Point.
Du côté de North Rim, on peut découvrir aussi de nombreux points de vue :
Bright Angel Point.
Point Imperial.
Cape Royal.
Un été dans l'Ouest américain : les autres sites à découvrir
Evidemment, il n'y a pas que Los Angeles ou le Grand Canyon. L'Ouest Américain abrite d'autres endroits qui méritent que l'on s'y attarde. Il faut par exemple découvrir :
Bryce Canyon.
Parc national de Yosemite.
Antelope Canyon.
Monument Valley.
Canyonlands.
Yellowstone.
Rocky Mountains.
Badlands.
Zion.
Page et le lac Powell.
Parc national des Arches.
Lac Mono.
Ainsi, faire du road trip à la découverte de ces différents sites touristiques est alors indispensable lors de son passage dans l'Ouest Américain. Il est conseillé de bien organiser son périple pour éviter les mauvaises surprises. On recommande vivement de partir durant les périodes sèches ou au début de la haute saison afin de profiter pleinement des différents points de vue.
Source image à la une : pixabay